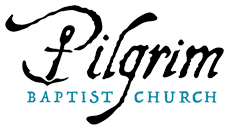 We Know Your Time is Valuable!
It's a fact: life is busy! Sunday might be your only day off. And you're probably asking yourself: "Why should I visit YOUR church?"
So I'll cut to the chase:
The bottom line is: God is GREAT, Church is GREAT and we want you to find that out at Pilgrim Baptist. As a first-time visitors, you'll be greeted warmly and we'll have a seat saved just for you. I GUARANTEE when you make the choice to visit us, you'll hear the Word of God preached and it will speak to your heart!
We want you to be our guest this Sunday. Our services include:
Sunday Morning Service: 11:00 am
Sunday Evening Service: 6:00 pm
Sunday School: 10:00 am